Techtextil North America – where technical textile manufacturers, suppliers and service providers come together for three days of education, networking, and business development.  Explore the exciting schedule of events and show features.

Co-location with Texprocess Americas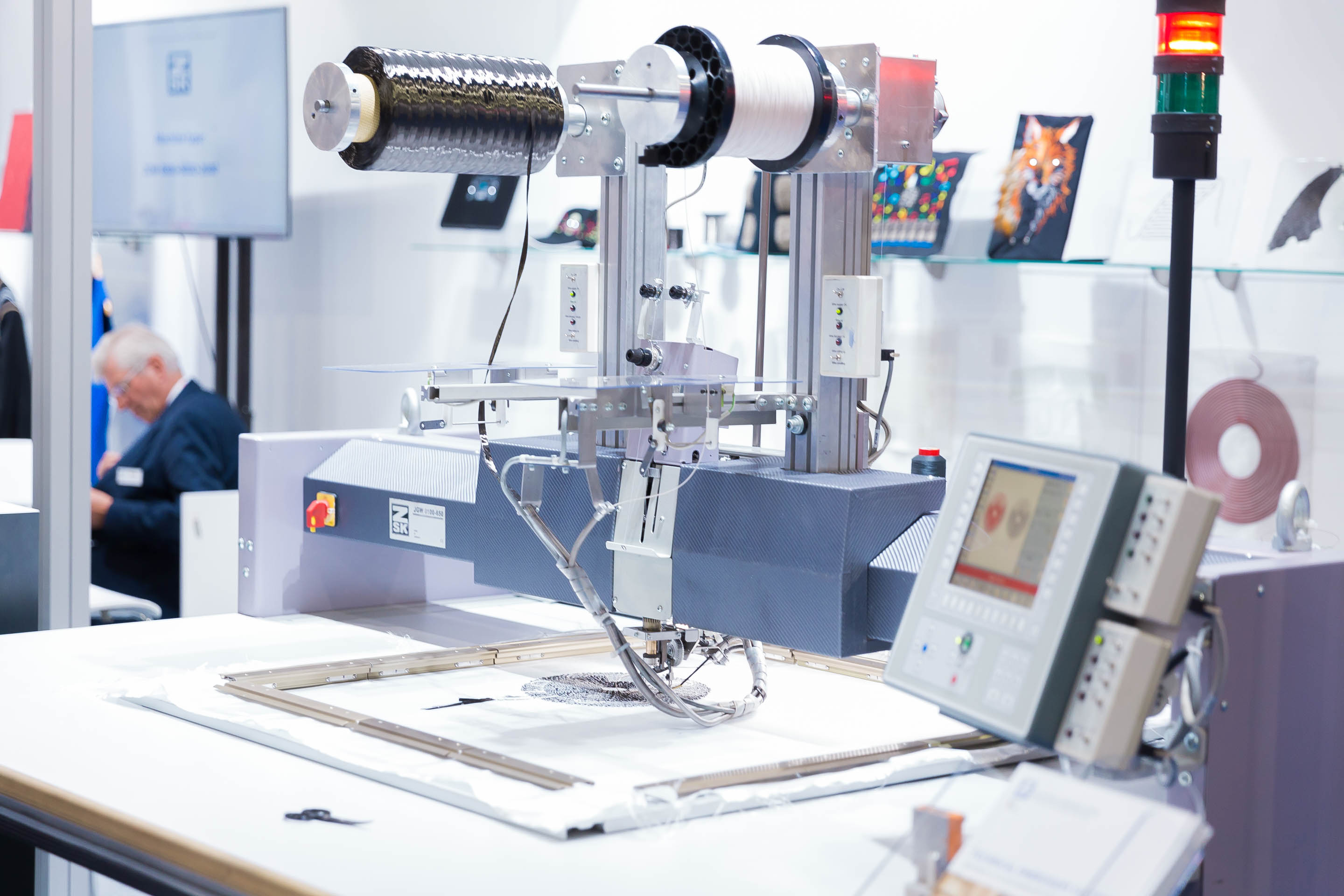 The two-in-one event creates a unique platform representing the entire global textile value chain – from high-tech textile products and fibers, functional apparel fabrics, smart textiles, composites, and nonwovens, to the technologies involved in the processing of textiles, including design, cutting, sewing, knitting, embroidery, finishing, refining, IT and logistics. At what has become one of the most sought after trade events for the textiles industry, visitors will have access to a vast array of products, technologies and solutions across verticals including fashion and apparel, interior design and upholstery, military and protective products, automotive and aerospace, medical and more.
Become an Exhibitor
Symposium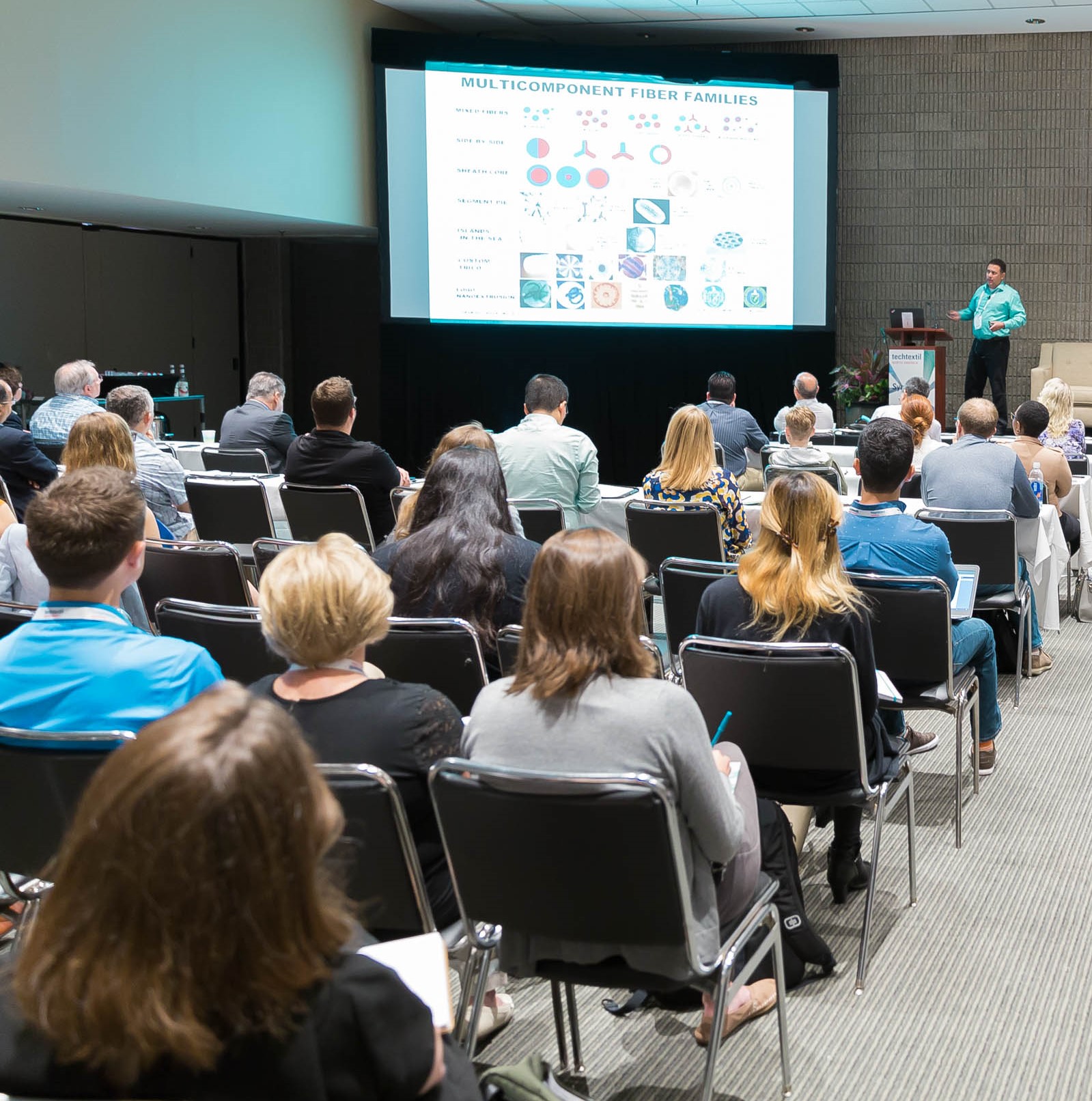 The highly acclaimed Symposium gives attendees the opportunity to listen and learn from industry leaders and subject matter experts as they discuss some of the most pivotal advancements in research and technology and shed light on the current global economic state and its effects across industries.
Seize the opportunity to present your research and/or innovative product developments to top manufacturers, retailers, press, and more at the upcoming edition of Techtextil North America, taking place May 10 - 12, 2023, in Atlanta, Georgia.
VIEW SYMPOSIUM SCHEDULE
Student Research Poster Program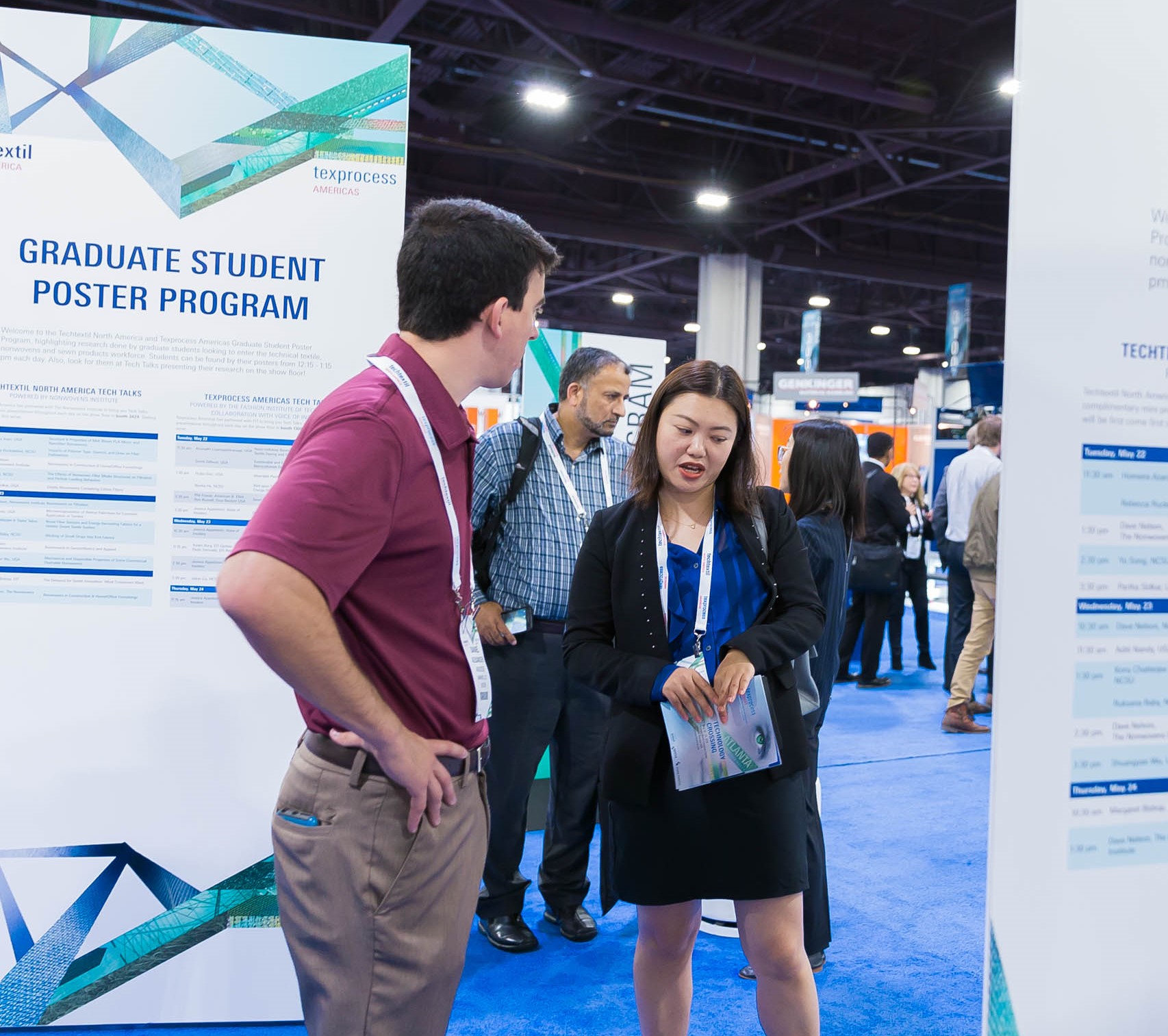 The Student Research Poster Program has become a must-see show floor attraction at Techtextil North America. Featuring the latest scientific developments in technical textiles, nonwovens, and sewn products design and manufacturing, The Program attracts students from across the globe who are involved in both undergraduate and graduate-level research and textile innovation.
Participating students will have a platform to share their research findings with peers and potential employers/sponsors on the show floor, and could even be selected to present their research in front of a captive audience in the Innovation and Research Zone.
Tech Talks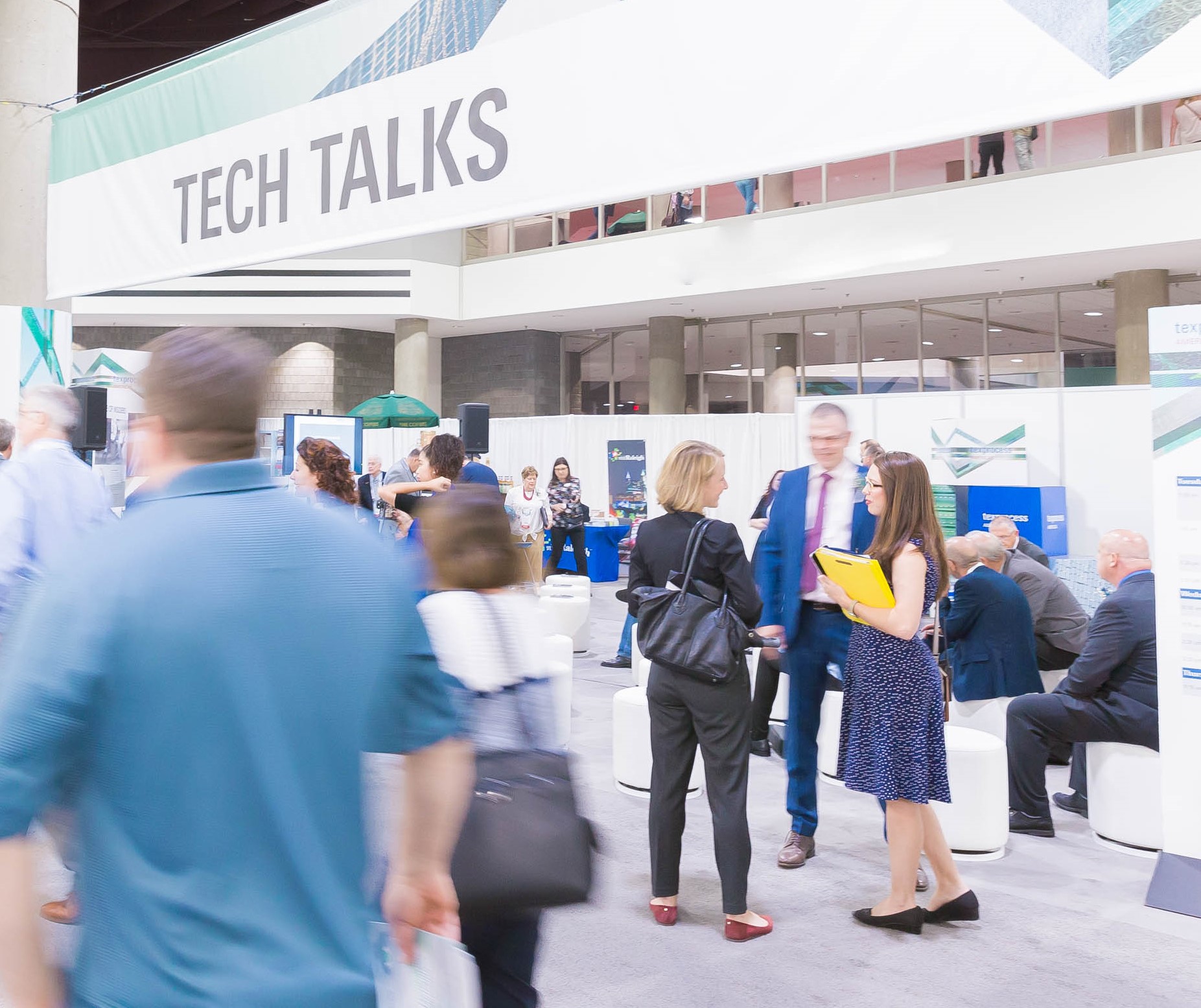 As you walk the show floor in Atlanta, don't miss Tech Talks, a feature area that will house the event's robust show-floor education. Throughout the three days, Tech Talks will feature a lineup of complimentary presentations, demonstrations, and discussions covering groundbreaking technical advancements and highlighting the latest in textile testing for applications across industries.
Networking Reception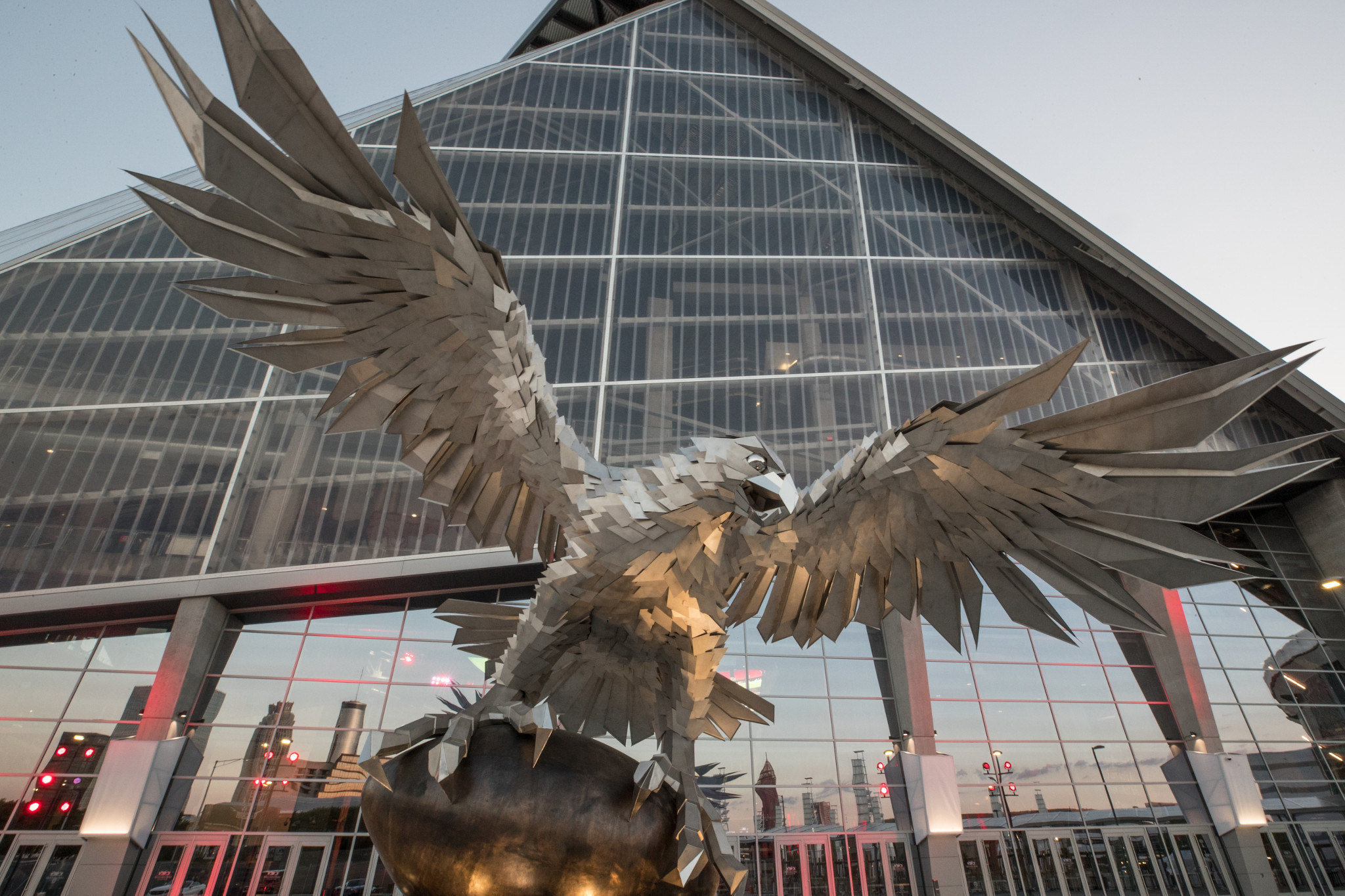 Hosted by SPESA and Messe Frankfurt, the Official Techtextil North America & Texprocess Americas Opening Reception will be held Wednesday, May 10, 2023, 6:00 - 10:00 PM at the Delta Sky360° Club in Mercedes-Benz Stadium, a short walk from the Georgia World Congress Center in downtown Atlanta.
The stadium is an impressive feat of architecture designed to be multipurpose, and today is home to both the Atlanta Falcons and Atlanta United FC. Attendees will get the ultimate fan experience with a stadium tour covering the field, owner's suite, and locker room, in addition to an exciting night of entertainment, food, and an open bar.

The Opening Reception is the perfect opportunity to take your networking off the show floor into a relaxed and casual environment — what better way to meet new business contacts than over a round of drinks and a show of good sportsmanship?

Tech/Start-Up Zone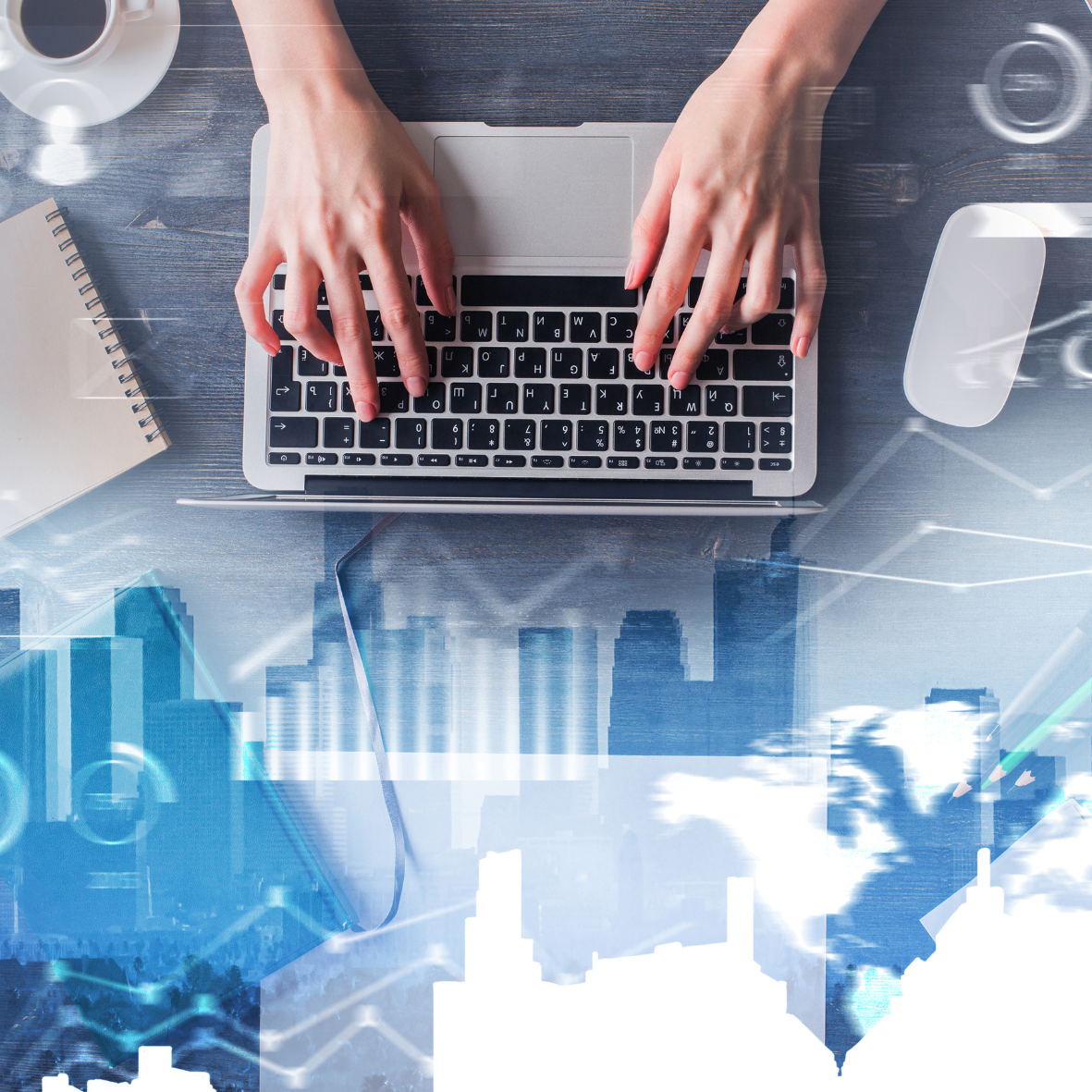 This dedicated space showcases companies with new technologies, ideas, practical solutions, processes, and products that are advancing the global technical textiles and nonwovens industry. High-tech companies with leading innovations will be grouped together all in one place and where attendees can learn more about eligibility to become a vendor. These companies will be presenting their latest developments and latest technology trends.
Career and Training Center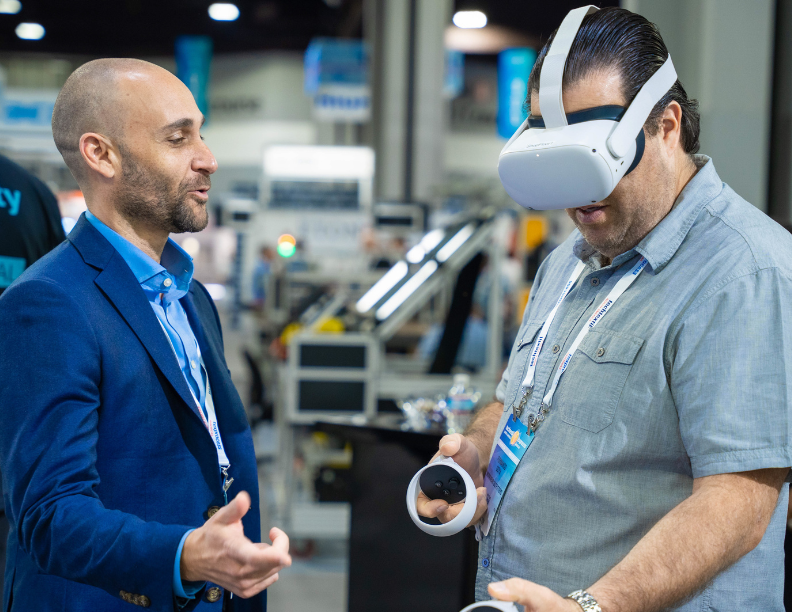 Representatives from the Textile Technology Center at Gaston College will be on-site to share valuable resources related to the industry's career landscape, networking tips, and much more. This area will serve as a gathering spot for attendees to view job openings posted by exhibiting companies, meet prospective employers, and craft the perfect resume. Attendees will also have the opportunity to get their headshots taken by a professional photographer. SPESA will also offer a new training program — "Training Takes Time" — to boost manufacturing in the Americas. This program will be brought to life by Merrow Sewing Machine Company and the Industrial Sewing and Innovation Center (ISAIC), and will focus on training for mechanics, operators, and facility owners. Participants will have the opportunity to learn from Merrow's team of experienced technicians and instructors who have years of experience in the industry. In addition to hands-on demonstrations, the training will also utilize augmented reality tools from ISAIC to illustrate how these training methods can help scale the industry and support growth in the Americas. More information on training sign-ups will be available soon.